News & Events
October 10, 2018 : Amazing Grace Lutheran Church
"Come join Atlanta Harmony Celebration! a chapter of the women's barbershop society Harmony, Inc., as they prepare for their International Contest!   They will be performing a Thank You concert for friends, family, fans, and the Amazing Grace family for all of their support and encouragement throughout the year.   The show is Thursday, October 25th and will begin at 7:30 pm in the Sanctuary.  Please plan to stay after the show to get to know the ladies and enjoy some light refreshments in the Fellowship Hall."
October 10, 2018 : Amazing Grace Lutheran Church
We are planning a special Blessing of the Animals service on Sunday afternoon October 21 at 4 p.m. Since animals have such a significant place in our families, a blessing of the animals service often brings in folks who would rarely show up for a regular Sunday morning worship service. Thus, we are planning this service as an outreach to the community, and we are asking for the people of AGLC to help publicize it by word of mouth. We will be inviting a veterinarian to come on this afternoon and speak to the gathering about the charge we have all been given to care for the animals, and be protectors and providers for all of God's creatures. Then of course all present will be invited to bring their animals forward to receive a traditional prayer of blessing. The service will be held on our front property. Please put this on your calendars, and bring your dogs and cats, or your goats and armadillos to be blessed on October 21 at 4 p.m.
October 9, 2018 : Amazing Grace Lutheran Church
The date of AGLC's Second Annual Fall Festival for children has been changed to October 20 at 4:30 p.m.  This second Fall Festival has been planned by AGLC's newly reformed Youth Fellowship Group.  The youth have planned the events for the children and will be on hand with adult leaders as well to lead the activities for the children as part of their service to the church.  The event will include relay games outdoors (weather permitting of course). There will be food and candy, pumpkin carving and/or painting, and prizes. And of course there will be lots of fun!!!!
The Fall Festival will last approximately three hours and conclude no later than 7:30 p.m.
September 18, 2018 : Amazing Grace Lutheran Church
On Sunday September 16, 2018, a special meeting was held at Amazing Grace to vote on calling Pastor Mike Millum to a 2-year term as our pastor. The vote required a 2/3 majority in favor to pass, and the vote passed with 100%. The paperwork documenting our procedure and decision will be forwarded to the Synod office this week. We look forward to Bishop Gordy confirming Pastor Mike's Term Call!  The term call will be for 2 years. Congratulations, Pastor Mike!
The goals for the term call are that Pastor Mike will (1) work on fostering cooperative ministries between AGLC and other Lutheran congregations in the Magi Conference; and (2) Work on developing and implementing outreach strategies for AGLC to proclaim the gospel in word and deed in the community, and extend Christ's hospitality to all to come and be part of this faith community.
Following the two-year term if the congregation and Pastor Mike are in agreement, an open ended call may be extended to Pastor Mike with no term limit.
September 18, 2018 : Amazing Grace Lutheran Church
Great News! You now have even MORE opportunities to support Gwinnett Habitat for Humanity with Thrivent! Thrivent Builds Repairs has a lower age restriction (age 12 and up – under 18 must have parental authorization). Faith Builds age restriction is 16 and up (under 18 must have parental authorization).
Saturday October 6, 8:30 am – 2:30 pm: 2703 Laurel View, Snellville, GA 30039
Saturday October 20, 8:30 am – 2:30 pm: 5562 Four Winds Drive, Lilburn, GA 30047
To register please visit https://habitatgwinnett.charityproud.org/VolunteerRegistration/Index/441 and for more information please contact Kristen Silveus at kristen.silveus@thrivent.com
September 18, 2018 : Amazing Grace Lutheran Church
State of Georgia's Volunteer Organization Active In Disaster has asked places of worship to ask their congregations to donate $25 gas cards for evacuees.  Please forward them to:
Al Kates
5685 Lilburn Stone Mountain Rd.
Stone Mountain, GA 30087.  I will forward the cards to shelters for distribution.
Any questions, please contact Al Kates, Disaster Response Coordinator
Lutheran Services of Georgia, 770-508-8614
September 18, 2018 : Amazing Grace Lutheran Church
Then we would love to have you join us for our Visitation Ministry
meeting Tuesday, October 9th @ 9:30 am in the Fellowship Hall.  First time volunteers are welcome and will receive information on how you can serve the homebound in our church!
June 26, 2018 : Amazing Grace Lutheran Church
Men:  A Conference-wide Men's Retreat at Lutheranch is being offered to all men during October 19–21.  The cost is $166 and we would love a great turnout from all of our Magi Conference churches!  We have room for 80 men that weekend and would love to fill the McKenna-Sandrock Retreat Center. For more info or to express your interest in attending the retreat, please contact Matt Henning via email, pastormatt@transformlives.org
March 12, 2018 : Amazing Grace Lutheran Church
At this time, we are in need of someone, or a small group, to be in charge of selling Grace Bags for about 15 minutes after the 11 am worship service.  Grace Bags are medium size Ziploc bags filled with small items of food and some daily necessities and a lot of love, for handing out to those who are in need.  This is an awesome ministry, we have sold hundreds of bags and helped start this ministry in a dozen other churches. Please consider helping us after service. Thank you to everyone that has purchased and distributed the bags, helping feed the hungry people of our community. If you have any questions or would like to help, contact Lud or Wayne.
Contact information: Lud – 678-226-1726 – Labdawg@juno.com or Wayne – 404-788-0474 – walbigun@aol.com
March 12, 2018 : Amazing Grace Lutheran Church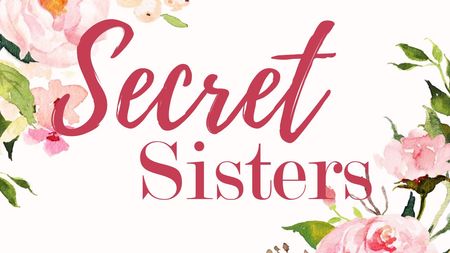 Reminder for all women who participate in the Secret Sisters ministry, please remember your Secret Sister with a card or a special gift .  The box underneath the Prayer Request table in the Narthex continues to be a good place for leaving gifts or retrieving gifts for Secret Sisters. If you have any questions, please contact Phyllis Moss at 770-921-6688 or via email at phyllismosspbt@gmail.com