News & Events
March 12, 2018 : Amazing Grace Lutheran Church
Homework Help meets @ 5 pm with the children having a snack and working with adults on Homework.  Dinner with the congregation will follow from 6:30 – 7:30 pm.
Join us for the final week of a Lenten dinner for Lent.  Dinner is from 6:30 – 7:30 pm.  Come anytime during the hour.  Please bring a dish to share with the group and join us for a time of fellowship!
Lenten worship is at 7:30 pm.  We continue our final week of Holden Evening Prayer, the much loved musical setting that has been used for years at Amazing Grace and Pastor Mike discusses the "I Am" sayings of Jesus from the Gospel of John.  These are being presented by looking at the passages in John's Gospel in which they appear. Pastor Mike elicits input and insights from the gathered congregation.  The service lasts between 30 and 45 minutes!  So we hope you will come and enjoy Holden Evening Prayer, and reflect upon what it means for Jesus to declare, "I am…the light of the world;…the bread of life;…the good shepherd;…the resurrection and the life;…the true vine."
March 12, 2018 : Amazing Grace Lutheran Church
We are a new ministry for children and we discuss prayer applications for daily life in a workshop every Friday night @ 7 pm in Amazing Grace's Fellowship Hall. New children and parents are welcome.
March 12, 2018 : Amazing Grace Lutheran Church
Calling all Cancer Survivors and people who want to destroy cancer.  Debbie Teal will Captain a Team called Lutheran Crusaders Against Cancer at the American Cancer Society Lilburn Relay Rally on Friday, April 27th at Lilburn City Park from 5 pm-9:30 pm.  There is be an informational pamphlet in the Narthex.  Those who want to fundraise, or be registered as a Survivor, enter this website and click on Join This Relay at
http://main.acsevents.org/site/TR/RelayForLife/RFLCY18SER?pg=entry&fr_id=89449 by creating a LogIn & Password and join our Team.   Those who want to participate in the Survivor's dinner and Survivor's lap should contact Debbie by March 20th so that you can become registered and your shirt size can be ordered. If you want to register via a form, there will be a few forms in the Narthex to fill out, which you can give to Debbie in person or put in her Church Council slot on the wall in the office.   If you have any questions, Debbie can be reached at 770.624.1487.
March 12, 2018 : Amazing Grace Lutheran Church
We now have more Grace Bags available for purchase in the Narthex.  Get yours for only $5.  For those who are new to this ministry, Grace Bags are medium size Ziploc bags filled with small items of food and some daily necessities and a lot of love, for handing out to those who are in need.
March 12, 2018 : Amazing Grace Lutheran Church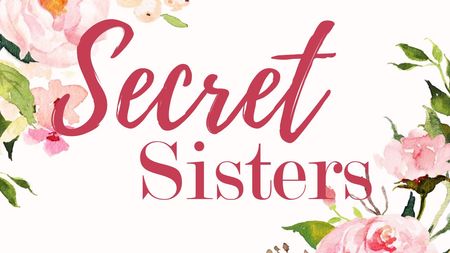 Reminder for all women who participate in the Secret Sisters ministry, please remember your Secret Sister with a card or a special gift during Easter. Of course, we hope that you are remembering your Secret Sister during other times throughout the month as well. The box underneath the Prayer Request table in the Narthex continues to be a good place for leaving gifts or retrieving gifts for Secret Sisters. If you have any questions, please contact Phyllis Moss at 770-921-6688 or via email at phyllismosspbt@gmail.com
March 12, 2018 : Amazing Grace Lutheran Church
Sunday, March 25, is Palm Sunday.  We will observe Jesus' triumphant entry into Jerusalem by having a procession. We are inviting everyone to bring an instrument for the procession. Everyone is invited to play their instrument in whatever way or pitch they like (no pressure :)), making a "Make a joyful noise unto the LORD, all the earth: make a loud noise, and rejoice" (Psalm 98:4) and "Praise him with tambourine and dance; praise him with strings and pipe!" (Psalm 100:4).
We will also be treated to children singing during the service!  Children and parents should plan to arrive by 10:30 am next Sunday to practice prior to the service.
February 28, 2018 : Amazing Grace Lutheran Church
Easter worship services will be on Sunday, April 1 at 9:00 am and 11:00 am.  Please bring your family and friends to join us for the resurrection of Jesus!
Easter Pancake Breakfast & Easter Egg Hunt
We will have a Pancake Breakfast and an Easter Egg Hunt on Easter Sunday, April 1.  All are invited.  Times for these events will be announced soon.
February 28, 2018 : Amazing Grace Lutheran Church
The ELCA invites you to Save the Date for "God's work. Our hands. Sunday, on Sunday, Sept. 9.  We join together to use our various gifts in service to our communities – this is work you do every day, sharing the love of Christ with all of God's people."
February 28, 2018 : Amazing Grace Lutheran Church
We are scheduled to once again take evening meals down to the Lutheran Campus Ministry house on Tuesday, 4/17, at 5:00 PM. If you would like to help pay for, serve this meal, or just have questions, please talk with Wayne Linke. Pastor Devin Strong is the Lead Pastor of Lutheran Campus Ministry; it will be fun to break bread with him and the students at the Grace House.
February 16, 2018 : Amazing Grace Lutheran Church
"We need a few more sound system volunteers.  The duties include maintaining a supply of lapel mic batteries; confirming that the handheld mics are ready for use at particular Sunday services and special services (i.e. Wednesday's during Lent, Advent, etc.) as needed; understanding how the sound board mixer works; and other similar duties as needed.  You will receive training.  Please let Debbie Teal, Thinh Tran, or Lois Simon know if you are interested.  If you don't see us, leave a note in the W&M Commission Council slot on the wall in the office."